Database View Overview
Display all of the existing entities created in your Innoslate project in the Database View.
'Database View' displays all of the existing entities which have been created in your project. Some features of this view include creating new entities, deleting entities, filtering entities by class or by label, and searching for entities.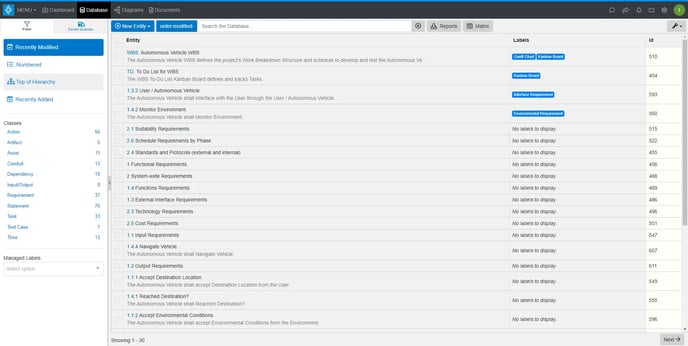 Navigating to Database View
From your Project Dashboard, within any project, you can access 'Database View' by clicking on the 'Database' button in the top navigation bar.

A link to 'Database' is also available in the 'MENU' drop-down on the top left of the navigation bar, under the 'General' heading.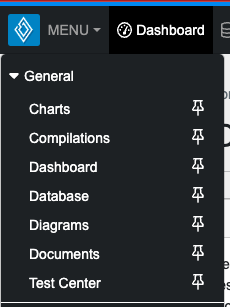 Tutorial Video
To continue learning about Database View, Click Here.
(Next Article: Database View Reports)