Test Suite Card Widget
View Test Suite in your project dashboard using Test Suite Card Widget
The Test Suite Card Widget offers a summary view of a test suite, providing essential information like the number of test cases, their statuses, and results. It simplifies the management of testing activities and allows for quick navigation to the full test suite. The widget can be available in The Project Dashboard, as well as the Test Center Dashboard.
Adding a 'Test Suite Card' Widget
1. From your Project Dashboard, click the ' Add Widget' button.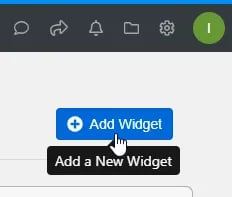 2. The 'Adding Widget' modal will appear. Select 'Project Wiki'.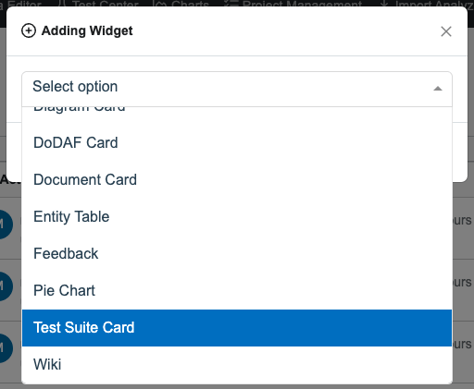 3. Select your desired Test Suite.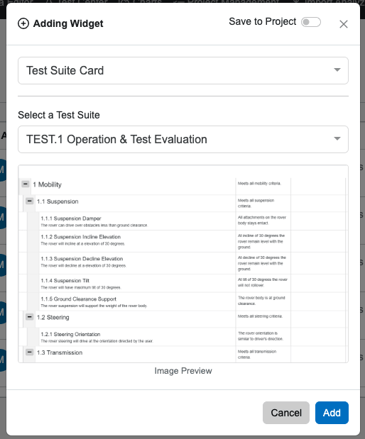 Widget Options

From left to right:
Lock Widget
Edit Entity
Refresh Image
Clone Test Suite
Delete Test Suite
Reports
Edit Widget
Close
To continue learning about General Widgets, Click Here.
(Next Article: Image Card Widgets)