Notifications Overview
View and delete notifications from shared projects.
Project Notifications
Notifications are available on shared projects. When multiple users are shared on a project, by default, everyone will receive notifications about recent changes another user has made on an entity's data, including deleting them and creating new ones. To view notifications, click the notification bell icon located on the far right of the top navigation bar.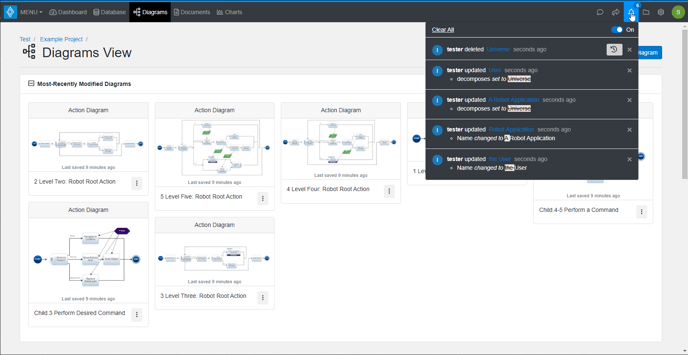 The list of notifications allows you to view changes to an updated entity, navigate to the updated entity, and restore a deleted entity.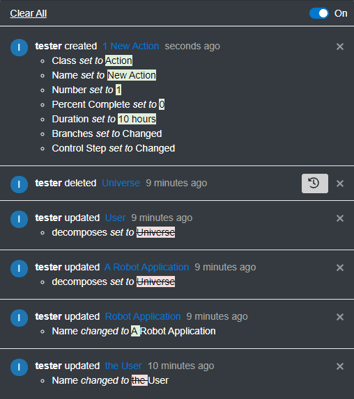 To delete a single notification click the 'x' on the right side of the notification. To clear all notifications click the 'Clear All' button.

To turn off notifications click the 'On/Off' switch. Turning off notifications will clear all current notifications and prevent any new notifications.
To continue learning about Notifications, Click Here.
(Next Article: User Collaboration)