Innoslate Profile Management
Manage and Update your Innoslate profile through your User Account.
Within your Innoslate user account, you have the option to update your profile information at any time to include your first name, last name, phone number, and company name you wish to have associated with your account.
1. Within Innoslate, click the 'User Profile' drop-down menu, located at the top right-hand corner of your navigation bar, displayed as a green circle with your first initial.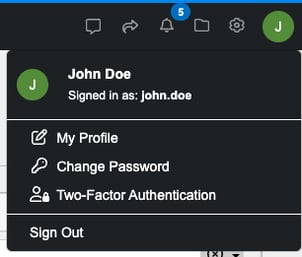 2. Click 'My Profile.'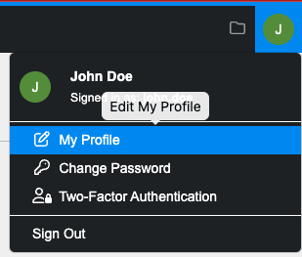 3. This opens the 'Edit Your Profile Information' menu, where you can update your 'First Name,' 'Last Name,' 'Phone Number,' 'Company Name' and 'API Keys' associated with your Innoslate user account profile.
Please note that although you are able to generate an API Key in Innoslate Cloud, it is important to remember that it cannot be used within Innoslate Cloud. Innoslate's API Keys are specifically designed for usage in Innoslate Enterprise environments. Therefore, it is crucial to generate the API Key from the particular Innoslate Enterprise environment where you plan to use it.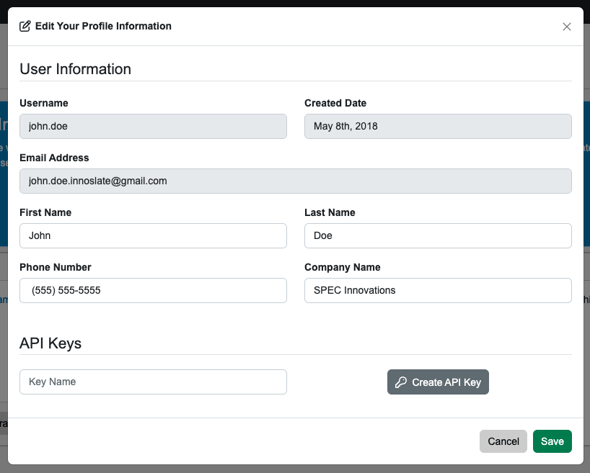 4. Click the 'Save' button to apply your Innoslate user account profile information change(s).
Tutorial Video
To continue learning about Your Innoslate Account, Click Here.
(Next Article: Password Management)