GitHub Dashboard
Access the GitHub Dashboard to display all of the repositories you have access to.
The GitHub Dashboard displays all of the repositories that the current GitHub user has access to.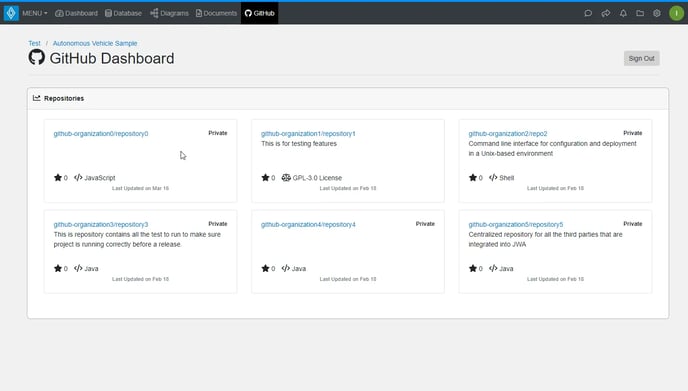 To navigate to the GitHub Dashboard, simply sign in to GitHub.
If already signed in then select the "Return to Repositories" button at the bottom left of the sidebar.

To continue learning about GitHub View, Click Here.
(Next Article: GitHub Featured Views)