Evaluate Change Requests on Innoslate for proper Configuration Management between Owners and Reviewers.
The Change Request widget is a critical tool for managing changes within a project. It provides an overview of all proposed changes, their current status, and any necessary actions. This widget helps maintain transparency in the configuration management process and allows users to track the progress of each change request from initiation to resolution.
The 'Change Request' widget displays change requests that have been made by reviewers on any entity within your project using the 'change request' tab located in the left side panel of Entity View.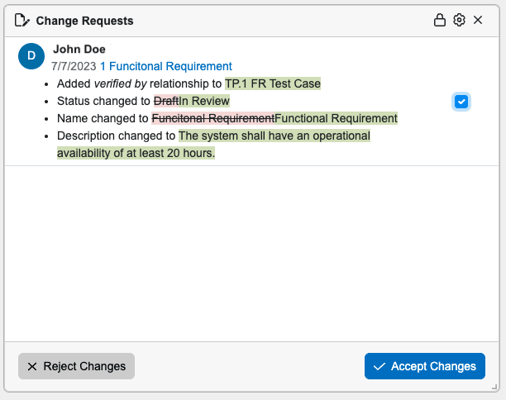 Adding a 'Change Requests' Widget
1. From your Project Dashboard, click the ' Add Widget' button.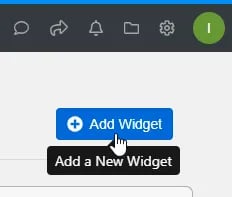 2. The 'Adding Widget' modal will appear. Select 'Change Requests'.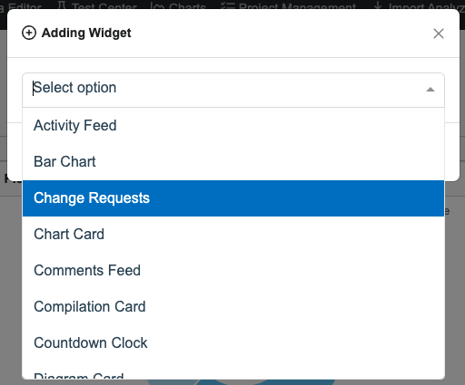 3. Customize your 'Change Request' widget by selecting a 'Widget Title', 'Change Requests Filter' (either All, Approved, Rejected, Resolved, or Unresolved) and a User Filter (default is all users). Once you have your desired settings, click 'Add' to add the widget to the dashboard.
Once you have created the change request Widget, all change requests made by "Reviewers" in a project will be communicated in this widget. Owners have the ability to Approve and Reject changes to the project framework.
To continue learning about Communications Widgets, Click Here.
(Next Article: Feedback Widgets)