Learn how to enable Two-Factor Authentication (2FA) for more advanced security with your Innoslate account.
Once you have logged into your Innoslate account, you can begin the process of setting up two-factor authentication for your account.
1. Within Innoslate, click the 'User Account' drop-down menu, located at the top right-hand corner of your navigation bar, displayed as a green circle with your first initial.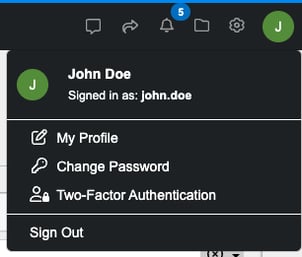 2. Click 'Two-Factor Authentication'.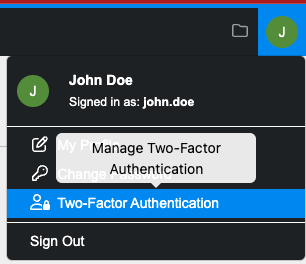 3. This opens the 'Configure Two-Factor Authentication' menu, where you have to verify your password and "re-login" to authenticate that you are the valid user of the account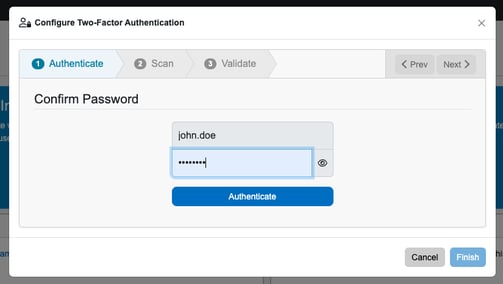 Once completed, click "Next".
4. The system will prompt the user with a unique QR Code that can be used to implement the live verification code. Some notable applications that users can use for 2FA are Google Authenticator, Duo Mobile, Microsoft Authenticator, etc.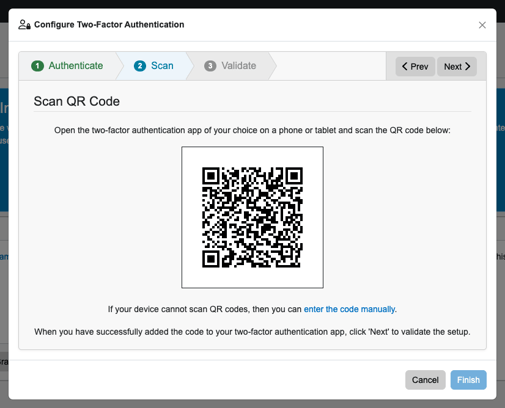 Note:
Through scanning the QR Code, there will be a continuous refresh for a temporary code available. Click "Next" once the the QR Code is setup.
You can select any Authenticator App for Innoslate's 2FA as long as it supports Time-Based One-Time Password (TOTP) functionality.
5. The system will now ask the user to input the temporary code displayed on their 2FA application.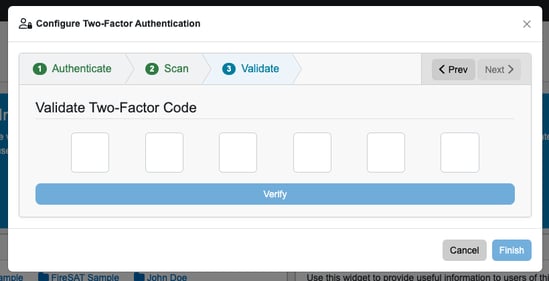 Once the code is verified on the system, the 2FA setup is complete. Innoslate will now verify and confirm through two-factor authentication directly connected to your personal device.
Tutorial Video